Cemetery location: 8306 Union Chapel Road, Indianapolis, IN 46240 - Office location: 9001 Haverstick Road, Indianapolis, IN 46240
Telephone number [317] 252=5883 Fax: [317} 580-1783

copyright 2019 Union Chapel Cemetery Association, Inc.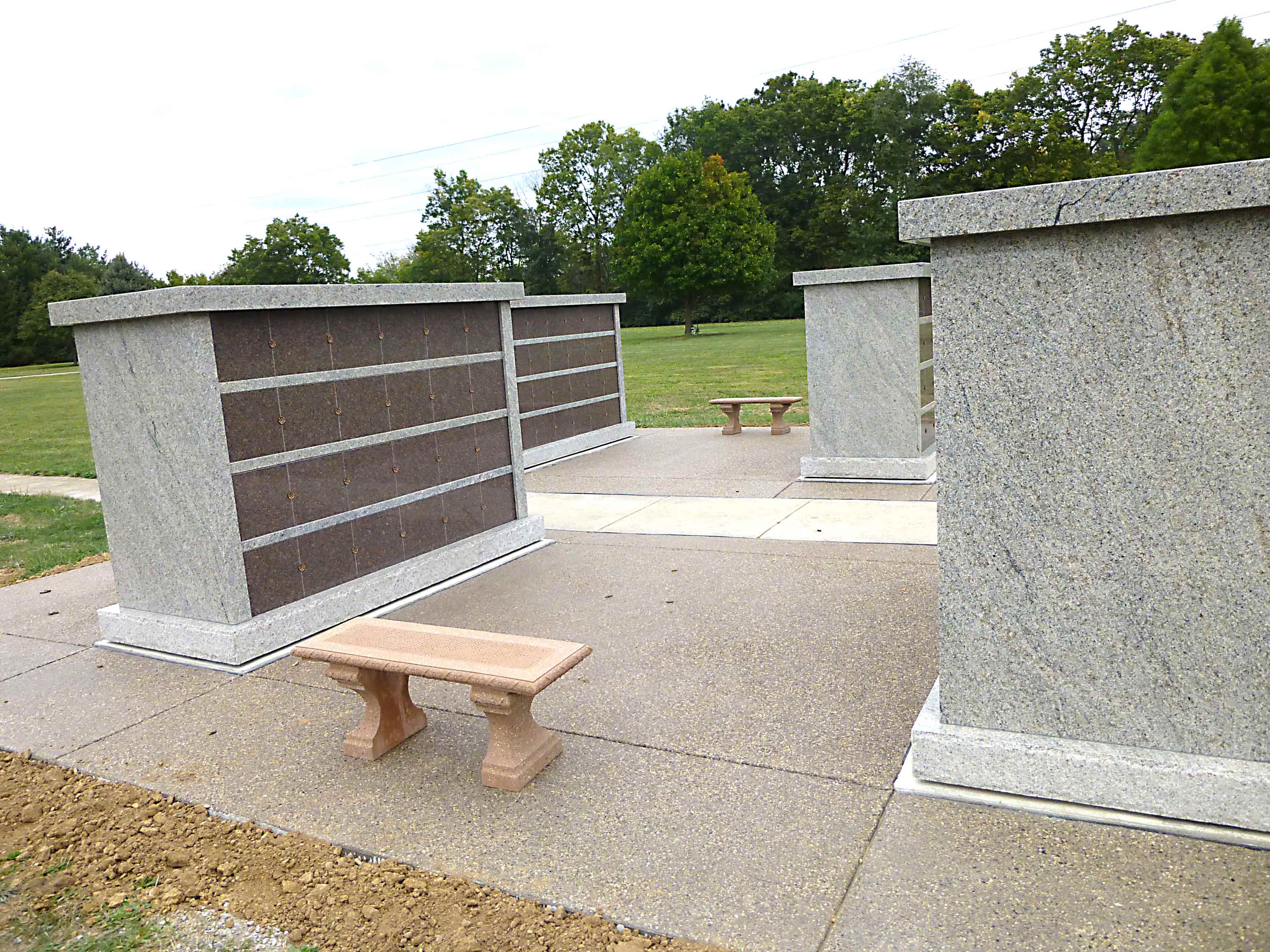 Tranquility Columbaria Pavillion
The construction of a 192 niche cremains columbaria pavilion has now been completed adjacent to the Central Garden in the North section of the Cemetery.
The Tranquility Columbaria Pavilion consists of 4 free-standing polished granite columbaria units with walkways around the columbaria and with courtyard arrangements between the columbaria, utilizing exposed aggregate walkways and benches. The columbaria are located on both sides of the sidewalk leading North from the Central Garden. When these columbaria are filled, the pavilion with be replicated along this sidewalk and that process repeated until the expanse of columbaria courtyards reaches the north drive in Section I. This will ensure that adequate columbaria facilities are available for many decades to come.
This now offers families three options in the case of cremains.:
1. The cremains can be placed in one of the columbaria niches. In this case, the cost of the niche includes opening and closing costs and the engraving of name and date information on the polished granite face of the niche.
2. The cremains can be scattered in the Scattering Garden area located in the Central Garden. The cost of this scattering option includes the cost of name and date engraving on the polished granite Scattering Garden Monument that is in place along the walkway.
3. The cremains can be buried underground in a regular burial lot, utilizing an approved burial vault. The costs associated with this approach include the cost of the burial lot and the vault, opening and closing costs, and the cost of a stand-alone monument and its foundation.

Each of these options offers appropriate, secure and attractive surroundings for cremains at Union Chapel Cemetery..